CHAIRMAN
LETTER
Nayef E. Rashwan, M. Director and Founder, Q-Mobile Middle East Inc.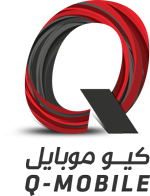 Competing in today's Mobile Networks and services industry is tough work. However, Q-mobile is committed to providing its customers with superior services and high quality mobile applications. Essentially, we are customer-driven, making you not just another mobile phone number. My representatives will go that extra mile to accommodate your needs. We will outsource material to fulfill all your difficult and essential requirements. Quality control is just as important as customer service. To that end, Q-mobile maintains strict adherence to maintaining and always improving our quality systems. All contents and products are fully certified to the most stringent quality standards of the IT industry in which we serve.
It's all about commitment to providing you with premium-grade Services, informational products and mobile applications with the highest level of personal attention that's backed by a staff of experienced, caring individuals dedicated to keeping your satisfaction and benefit on top of all concerns.
We look forward to serving you.